Equipmentland has a wide variety of equipment for hurricane and flood relief and cleanup.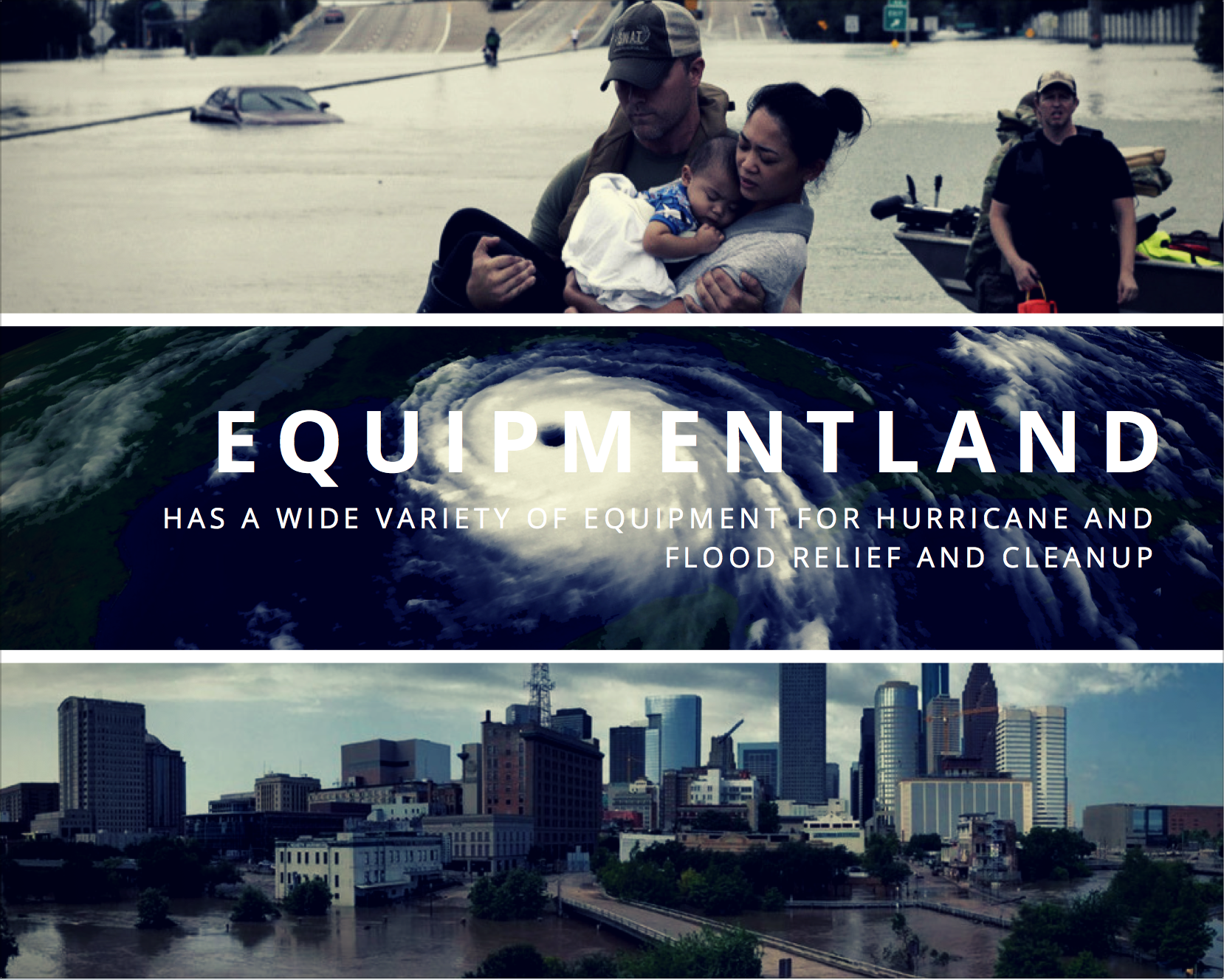 Ventilation and Heaters
When it comes to drying, the secret is high airflow, and heat. Indirect fired heaters are provide high flow of air ductable to any location. Keep the air moving with heat to extract water vapor and reduce the potential of mold. Equipmentland prices are as good as they get. Visit our pages and call us for expert advice and quick response. Also we offer a robust line of ventilation fans.
Equipmentland prices are the lowest available. If not let us know. To assist in the hurricane recovery efforts,
Equipmentland is currently providing FREE SHIPPING of related products to hurricane recovery areas.
Thumbs Grapples and Buckets
For picking up and removing debris, add a grapple bucket or thumb to your skid steer, tractor, backhoe or excavator. Litter buckets are the highest capacity buckets around for getting your hurricane cleanup done ASAP. There is a big demand on this equipment, so call as soon as you can. Our prices will remain as low as usual.