Star Industries
Scoop-N-Mix Concrete Mixer for Skid-Steer Loaders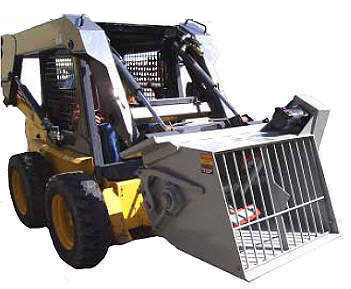 IT'S LIKE HAVING A BUCKET AND CONCRETE MIXER IN ONE ATTACHMENT!

Star Industries Scoop-N-Mix Skid-Steer Concrete Mixer combines the benefits of a loader and a concrete mixer. The logical design provides the allows you to produce smaller batches of thoroughly mixed concrete, transport it to often "difficult to reach" pour sites, and put it in place.
– Scoop up sand and gravel in the bucket position
– Rotate to mixer position, add bag cement, water, & mix
– Discharge concrete thru side chute
– Tilt mixer down and discharge out the front
View cart
"Skid Steer Concrete Mixer STAR140" has been added to your cart.
Showing all 2 results